Video Lessons
---
How to Sand and Why
Kids learn in BenchWorx class why sanding with the grain is important. Jeff Schrock shows what it feels like and looks like to sand wood with the grain and against the grain. Learning "why" woodworkers sand with the grain helps kids understand "how" to sand themselves.
---
Center Jig
A center jig helps kids find out where the centers of the wheels are so a hole can be made to connect the project. Two lines made with the center jig creates an X and the X marks the spot where the drill hole gets made.
---
Hammering How-To
Make sure all fingers are gripping the hammer and keep hammering until the nail is no longer felt.
---
Applying Math Skills
Kids take the knowledge learned in math class and apply it to their projects! This Flora Homeschool student needed to cut a 7¾ inch piece of wood in half. Jeff showed her how to use the ruler to help make her project's cutting line.
---
Pilot & Drill Holes
---
Making a Pilot Hole
Just like the picture!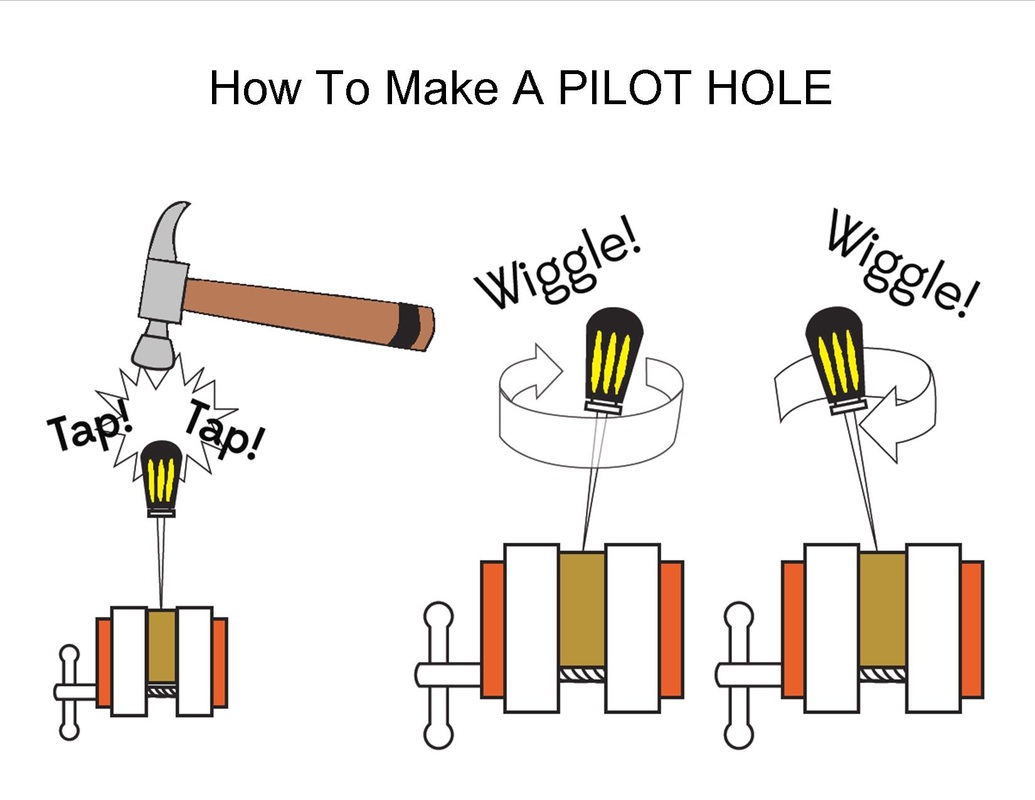 ---
Thinking Critically
Kids choose a finished project in the BenchWorx trailer and then get to make that project. Jeff is showing this student how to think critically, and problem solve so his project can function like the finished one.
---
Using a Try-Square
A try-square helps draw a straight line on the piece of wood needing to be cut. Jeff guides students to use tools in the right way to get the cut they need for their project.